Our Solar Panel Installation
My wife and I had been thinking about installing solar panels on the house for a while, and decided to go for it in 2014. Read on for information on what we installed, why we did it, and how it all went together.
Why Install Solar?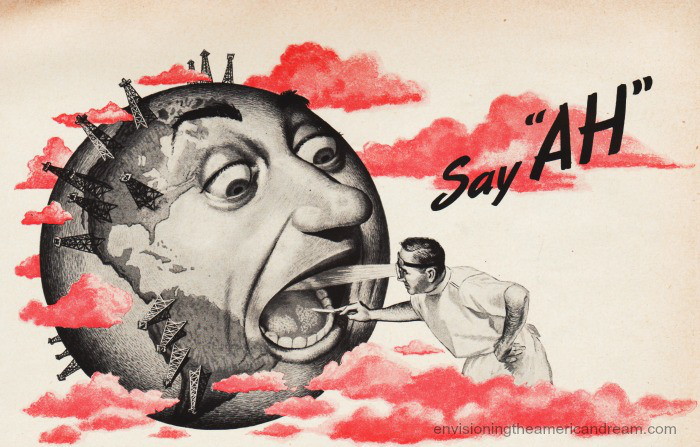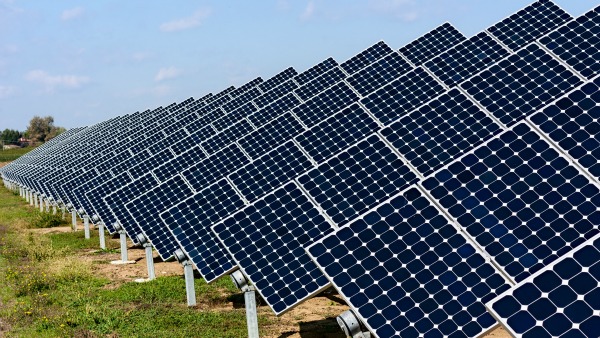 Why install solar panels? First, I love technology, and I think solar panels are really cool. I've wanted them for a long time just for the nerd factor. Second, I enjoy doing home improvement projects, and increasing the value of my home. Finally, I believe that the pursuit of clean renewable energy is the right thing to do, particularly when it doesn't require me to change my lifestyle in any inconvenient way. Having a solar array on my house covers all of those bases nicely.
What are the options?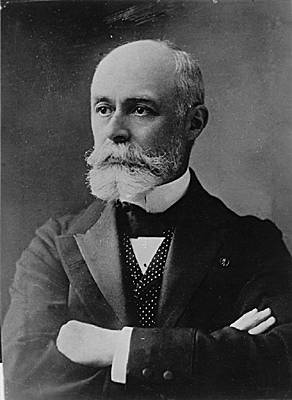 Solar panels work on the principal of the the Photovoltaic Effect, where an electric current is created in a material when it is exposed to light. The photovoltaic effect was discovered by Edmond Becquerel in 1839, and Albert Einstein won the Nobel Prize in 1921 for his work describing the effect in terms of the quantum nature of light.
Photovoltaic panels are one of only two completely maintenance free long-term energy generation systems that are in use today, the other being an invention brought about by Edmond Becquerel's son Henri's discovery of radioactivity- the Radioisotope Thermoelectric Generator. PV and RTG systems are used on earth and in spacecraft, with the RTG being used in places where solar energy isn't always readily available, such as in orbit around Saturn, or north of the Arctic circle. Since I live on the ground in sunny California, solar panels seemed like the more reasonable power generation option for our home.
There are other technologically interesting ways of lowering power consumption that are a lot less expensive than going solar. Many simple home improvements can add up to big energy savings over time. For example, having replaced incandescent light bulbs with CFL or LED bulbs made a noticeable difference in our power bill. So did replacing the washer, dryer, and refrigeration with Energy Star models. Installing a Nest Thermostat made it possible to monitor our heating system and lower our winter energy usage while still keeping the house nice and toasty when we're at home. I'm a computer network engineer by trade, so I have a lot of computers running different tasks in the house. As awesome as it was to have a vintage Sun SPARC 10 running the file server, replacing it with a more energy efficient Raspberry Pi made a huge difference in power consumption.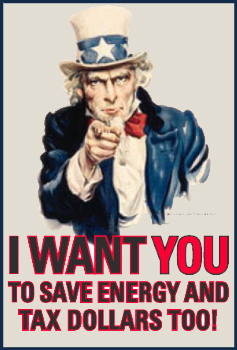 How can I tell? I keep the servers plugged into a Kill A Watt power meter for direct measurement, and having a PG&E SmartMeter lets me monitor the historical consumption of the whole house by the hour when I want to. The SmartMeter also shows the instantaneous power right on the meter's display. Want to know how many Watts your dish washer pulls? Go outside and read the rate on the meter, go inside and start the dishwasher, go outside and check the rate again, and subtract the rates. It's that simple.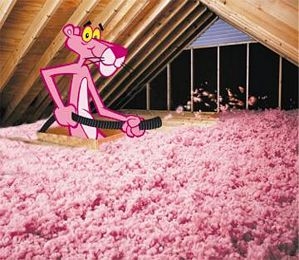 There are also some bigger ticket things that can be done to a house to improve energy efficiency. Having good insulation helps, but its a tough thing to upgrade. I had insulation installed on the exterior wall of the bathroom when the drywall was down for a remodel, but doing that to the rest of the house would be costly. Windows and doors are an excellent thing to upgrade, but getting them replaced means having to re-paint the house, so its sort of an all-or-nothing proposition.
Although we would have been better off having the insulation and windows upgraded before going solar, our order of operations was determined by our rapidly failing roof. It had been out in the hot California sun for more than 30 years, and was leaking. We had to replace it last year. A new roof with ridge line venting helps to improve energy consumption too, and there is additional benefit to installing solar on a new roof. Solar panels are rated for at least 25 years of useful life, about the same as a composite shingle roof. Since solar panels have to be taken down and re-installed whenever the roof is replaced, it makes sense to try and get the roof and panel lifespans to line up.
There are also financial reasons to install a solar system. A study by Berkeley Labs says that installing PV solar on a house increases its value by $5.50 per DC Watt. Given the Federal Solar Investment Tax Credit of %30 to promote the continued growth of solar energy in the United States in 2014, it seemed like a great time for us to upgrade to Solar.
How do you do get started?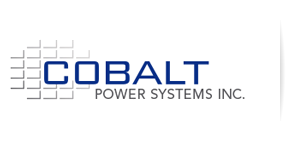 Finding a great solar install company on your own isn't easy. The big guys in Alameda county that I'd heard ads for were Solar City, Sungevity, Petersen-Dean. The other big ones are REC solar and Sun Light and Power. I checked them out. Some really wanted to sell leased systems. One was commercial only. One company had installed my neighbor's system and came with a good recommendation from him, but when I called they 'weren't willing to take on small jobs anymore'. Bummer.
I had back-burnered the quest for solar until a friend of mine told me that he had a good word-of-mouth reference for Cobalt Power Systems, out of Mountain View, and was having them give an estimate for his house. I tagged along for that meeting, and liked what they had to say. It turns out Cobalt was the fifth largest installer in Santa Clara county, and also does work in Alameda county. I asked Cobalt for an estimate too.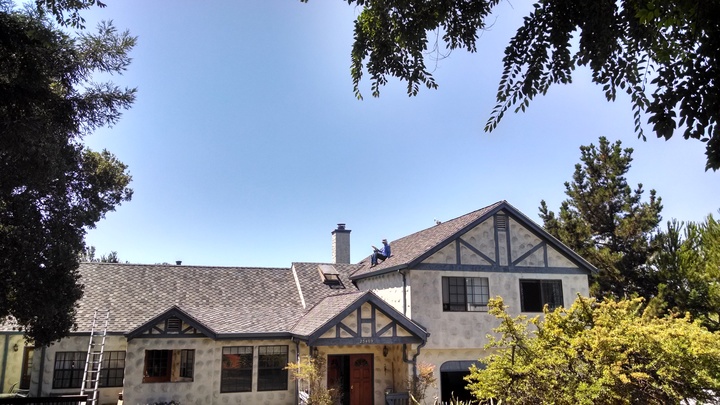 Kurt, a System Designer for Cobalt Power Systems, arrived at my house on time and excited about solar. He climbed up onto the roof and spent about an hour measuring, mapping, and performing a shade analysis. He also checked out the structure of the roof, and how the electrical panel was installed. After climbing down, he really took the time to listen to my concerns, answer my questions, and to discuss the different options that are available with solar systems. I gave him some power consumption statistics from my most recent PG&E bill, and he went back to his office. A few days later he presented me with pricing on two different designs that would meet my goals.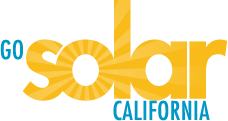 Judging the technical merit of a system is fairly easy if you can read the data sheets. Judging the cost isn't as straightforward. Luckily for me, the state of California provides a wealth of information on the California Solar Initiative web site. While the initiative program had already expired in my part of California and I wasn't able to get any rebate from the state, the data from everyone else who installed a solar system and took advantage of it was still available for download. The raw database has 123 different fields, including these useful gems:
Total Cost
Host Customer Physical Address City, County, State, Zip
First Completed Date
Solar Contractor Company Name, License Number
3rd Party Owner
PV Module Manufacturer, Model, Quantity
Inverter Manufacturer, Model, Quantity
Installed Status

With that data in hand, you can see exactly what systems the contractors are installing, where they are installing them, and how much they charge for each type. Based on cost, technical merit, and the recommendation from five of Cobalt Power's reference customers that I called, I chose a system made up of 24 Suniva model OPT270-60-4-1B0 solar panels feeding into 24 Enphase model M215-60-2LL-S22-IG microinverters. The system covers 420 sq ft of roof, has a peak output of 5.4 kW AC, 6.5 kW DC, and should produce about 790 kWh a month.
How Long Does it Take?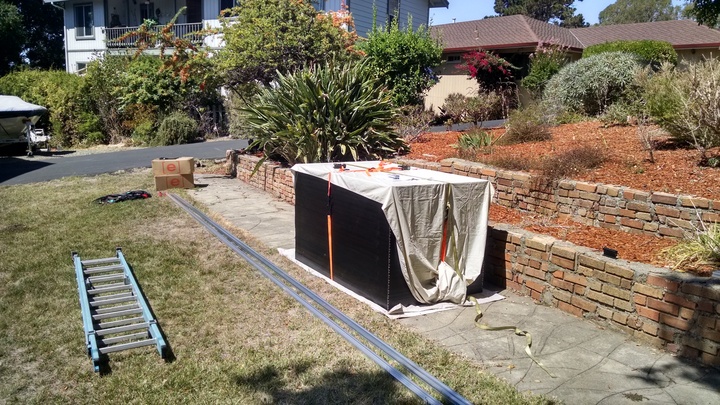 Like any home improvement project that involves working under a permit, it takes a lot longer than it should, and there is a lot that goes on behind the scenes before any construction can begin. I committed to the basic design of the system on July 30th. It took a full month to get the detailed plans drawn up and approved by the city. The equipment arrived at my house on September 2nd, and the team from Cobalt got to work that same day.
The team of four installers from Cobalt took three days to install the two arrays of panels. The team was polite, professional, on time, and efficient. They took great care of my roof, and the job site was always clean. Their overall attention to detail was superb, and I think you'd be hard pressed to find a better solar installation team anywhere.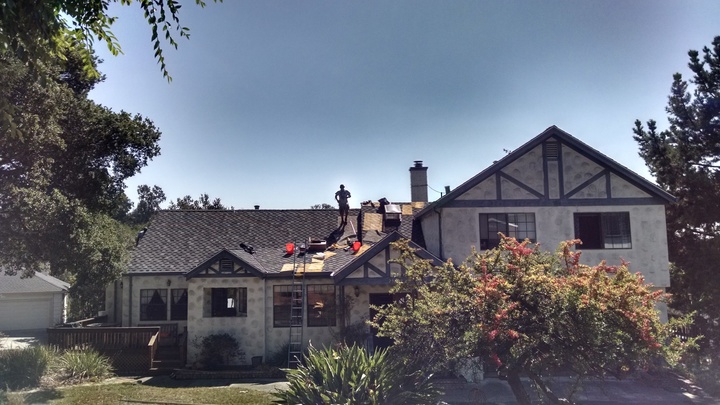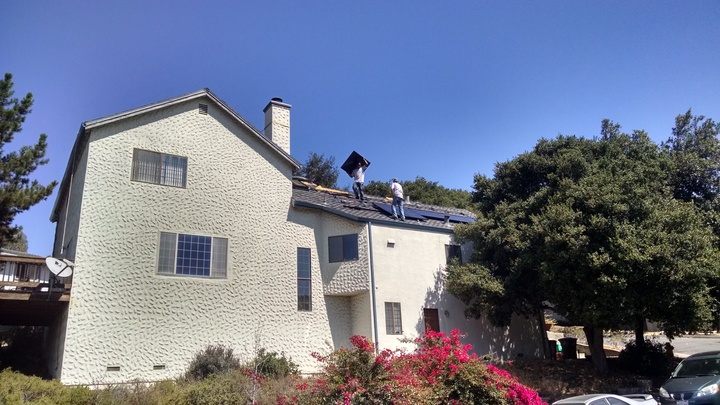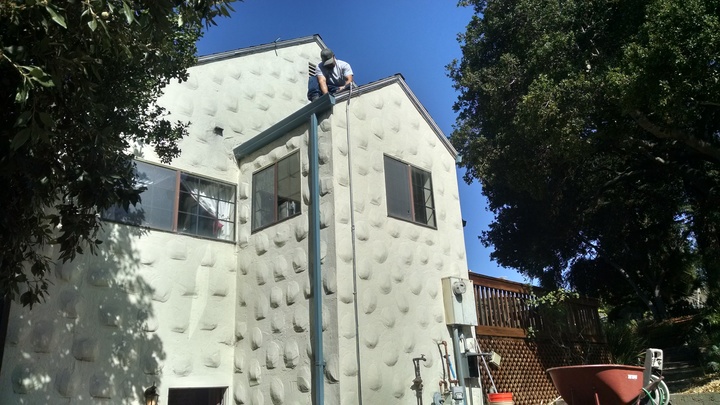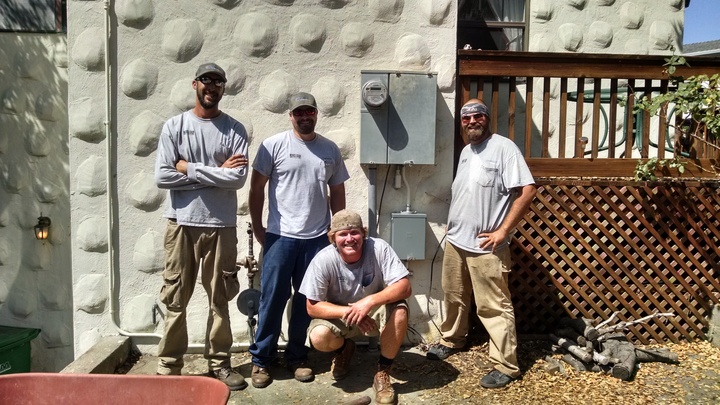 Getting the system installed is only half the battle, it turns out. Once the system was in place, it still required final inspection from the Cobalt project manager, the Fire Department, the Building Department, and a notification of Permission To Operate from PG&E. Vince the project manager had the team come out to make some small adjustments to the panels, and then was quick to give it his seal of approval. Verionica from Cobalt was in charge of scheduling and managing the other inspections. She had to wait on site for two half days for each city inspector to show up, but once they did, everything was signed off without a hitch.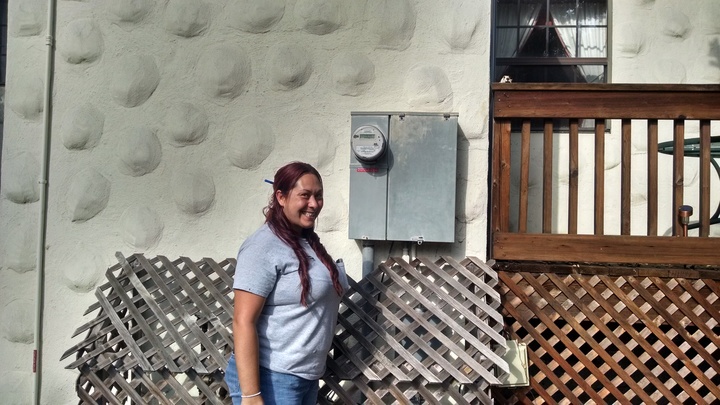 The toughest part for me was waiting another five days for PG&E to grant Permission To Operate before I could turn the system on! That came on Sep 24th, nearly two months after I had signed the contract for the project. While that may seem like a long time, it was less than what Cobalt quoted, and less than what other people had told me to expect. It seems that three months is more the norm.
How Did it Turn Out?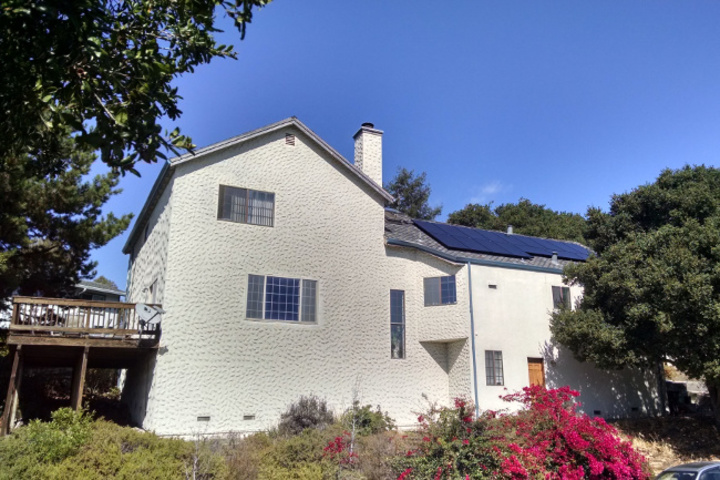 I'm really very happy with how the installation turned out. Because microinverters convert power to standard alternating current right there at the panel, there is no need for big ugly high current DC shut-off switches to be mounted along on the roof and walls, or for a having a large inverter mounted on the side of the house. The only things visible other than the panels themselves are a single conduit run down to a new electrical subpanel mounted below the electric meter. The panels themselves are black, and look really sharp on my gray roof.
I can't say enough good things about my experience working with Cobalt Power Systems. Their attention to detail, the cleanliness of the installation, the design of the system, and the overall enthusiasm from every Cobalt employee that I met was wonderful. They made sure that I was 100% happy and informed at every step of the process. If you are looking for a solar installer in the San Franciso Bay area, be sure to talk to Cobalt.

The Enlighten monitoring system from Enphase is pretty spectacular too. It has a public kiosk feature so that I can share my system data with the world. As an added bonus, it integrates with my personal weather station through Weather Underground so that I can monitor the temperature along with the the solar production.
Enphase also gives me a more detailed web page for monitoring the output of each panel individually if want to. It sends me a monthly energy report, and is configured to email me immediately in case of a production problem. Yep, if a large bird soils one of my panels, the monitoring system will 'tweet' me about it. How is that for technology?
I like to think that Edmond Becquerel would be proud!
---
In November of 2016, we said a tearful goodbye to sunny California, our wonderful friends and neighbors, our home of nearly 20 years, and its solar arrays. Be sure to read The Epilogue to find out how the story ends!