Lockdown!
March 8-14 2020
(I'm writing this part of the blog on April 11th, five weeks into the COVID lockdown.)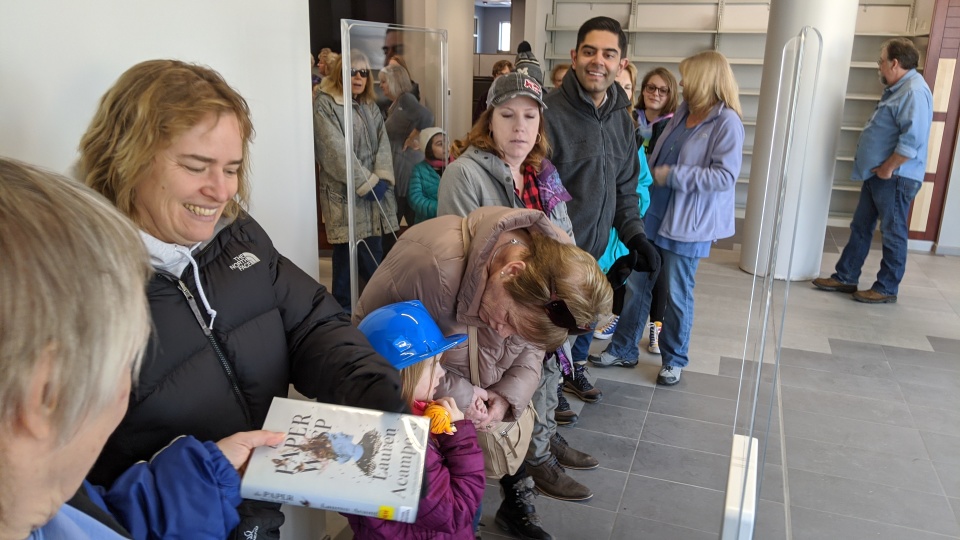 We were already concerned about the COVID-19 virus in February. We'd been to the closing of the old Belleville Library and the opening of the new one on the 29th. At the opening, there was a book pass-off, kind of a bucket brigade of literature to move the very last of the books from the old library into the new one. It was really fun, but a few people were wearing gloves, not because it was cold, but because of the "that new flu". I know I was one of the first people to wash his hands in the new library after passing around those books!
It was pretty clear though by the 10th of March that something was going on. Dad had a pulminology appointment that day. The UofM hospital wasn't putting masks on everyone, but they had a lot of signs up about "due to the covid-19 outbreak please wear a mask if you have symptoms", and they even offereed us a couple to wear if we wanted them. We asked the doctor what he thought about the whole thing, and he was blasé about it. Stay inside, wash your hands, don't worry about it. Maybe he's still saying that.. I don't know, but I sure as hell don't want to go to the pulminology department any time soon!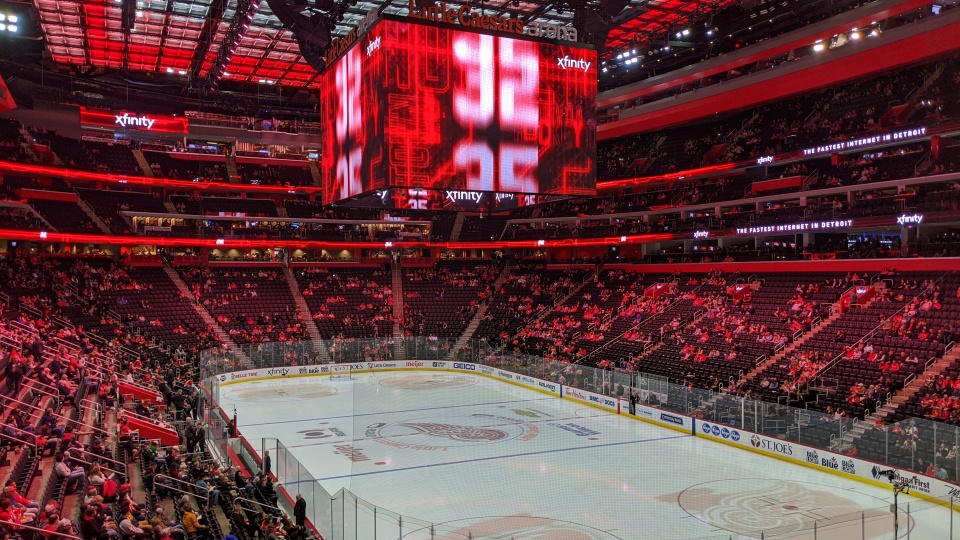 We went to what would turn out to be our last Red Wings game of the season on the 10th, and it was obvious from the attendance that something was seriously up. Sure, the Wings were the worst team in the NHL, but that doesn't usually keep Detroit fans away. Little Ceasar's Arena (aka "LCA", aka "The Pizzarena") was shockingly empty that night.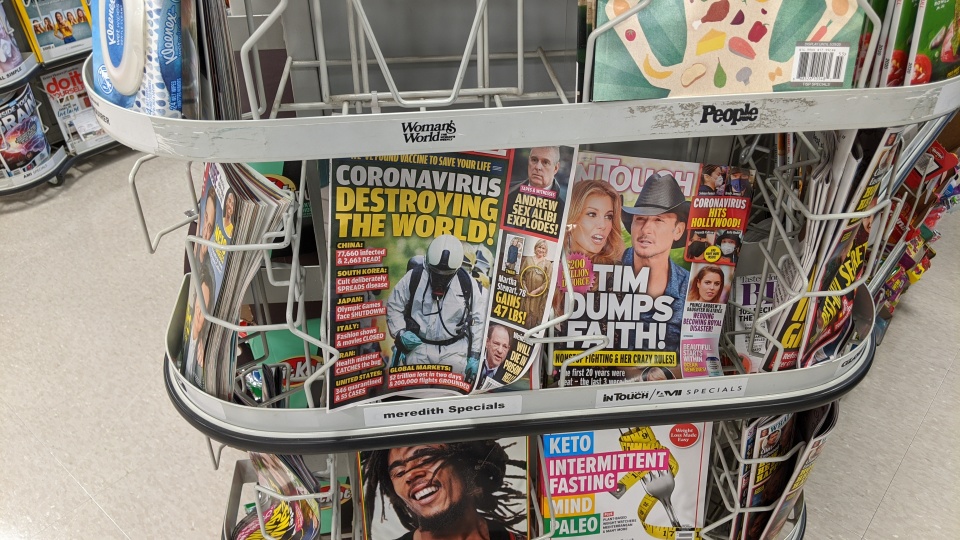 On afternoon of the 11th, I decided that I'd better get to the grocery store and pick some things up. It was weird, because there were people buying carts full of random things like beans and toilet paper. (My thought at the time- "yeah, I guess if you are buying that many beans, you'd better stock up on the rolls too buddy, you'll need 'em.") It wasn't so weird that I thought to take any pictures of them doing it. The only pic I took of the store that day was of this tabloid news cover. It was only when I got to the front of the line that the cashier told me Governor Whitmer had declared a state of emergency late on Tuesday evening. Well that explains a lot, and good thing I went shopping!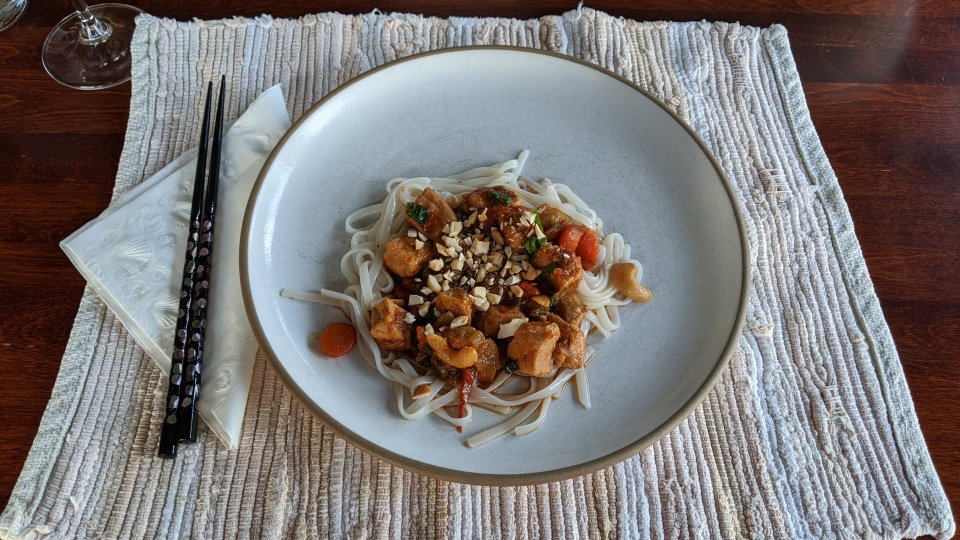 So, lets get down to it. Here is what I made for dinner for the two of us on Friday March 13th. It was a really delicious sweet and savory asian styled chicken cashew stir fry served on rice noodles. There was a nice salad too, but I didn't take a pic of it.
Please don't get the wrong idea, I've never been one of those guys who has to post pictures of every meal he's ever eaten. However, cooking dinners is kind of my only job now. Stay home. Stay safe. Keep your people fed. There's not much else to do but cook, and shop as little as possible, so that's what I'm doing, and that's what I'm documenting.
'Cause really... what the hell else am I going to do?
Lockdown.
⇦ Previous | Next ⇨